Destinations with connections to Murcia Airport (RMU)
Flights, Arrivals & Departures at Murcia Airport
| Origin | Airline | Flight no. | Scheduled | Est./Actual | Status |
| --- | --- | --- | --- | --- | --- |
| Manchester (MAN) | Ryanair | RK4116 | 10:00 | | Scheduled |
| Luton (LTN) | Ryanair | FR3452 | 10:10 | 09:54 | Landed |
| Antwerp (ANR) | TUI | TB1261 | 10:20 | 09:50 | Landed |
| Alicante (ALC) | TUI | TB1187 | 10:40 | | Scheduled |
| Alicante (ALC) | TUI | TB187 | 10:44 | | Scheduled |
| London (STN) | Ryanair | FR8026 | 11:10 | | Scheduled |
| Las Palmas (LPA) | Binter Canarias | NT5600 | 11:50 | | Scheduled |
| Palma Mallorca (PMI) | Ryanair | FR8374 | 14:50 | | Scheduled |
| London (LGW) | easyJet | U28047 | 16:30 | | Scheduled |
| Menorca (MAH) | Volotea | V73367 | 19:30 | | Scheduled |
| Bournemouth (BOH) | Ryanair | FR5946 | 19:55 | | Scheduled |
| London (LGW) | easyJet | U28049 | 21:05 | | Scheduled |
| Destination | Airline | Flight no. | Scheduled | Est./Actual | Status |
| --- | --- | --- | --- | --- | --- |
| Manchester (MAN) | Ryanair | RK4117 | 10:35 | | Scheduled |
| London (LTN) | Ryanair | FR3453 | 10:45 | | Scheduled |
| Antwerp (ANR) | TUI | TB1262 | 10:55 | | Scheduled |
| Ostend (OST) | TUI Airlines Belgium | TB1187 | 11:10 | | Scheduled |
| Ostend (OST) | TUI | TB187 | 11:10 | | Scheduled |
| London (STN) | Ryanair | FR8025 | 12:10 | | Scheduled |
| Gran Canaria (LPA) | Binter Canarias | NT5601 | 12:30 | | Scheduled |
| Palma de Mallorca (PMI) | Ryanair | FR8375 | 15:25 | | Scheduled |
| London (LGW) | easyJet | U28048 | 17:05 | | Scheduled |
| Mahon (MAH) | Volotea | V73366 | 20:00 | | Scheduled |
| Bournemouth (BOH) | Ryanair | FR5947 | 20:30 | | Scheduled |
| London (LGW) | easyJet | U28050 | 21:40 | | Scheduled |
Flying To and From Murcia Airport
This page provides information about the destinations that can be reached via Murcia Airport.
Planning a trip? Save money on car hire by booking in advance

Was your flight delayed or cancelled?
You may be eligible to receive up to 600 EUR compensation per person in your party..
Claim Now!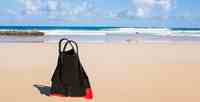 The Mar Menor is officially Europe's largest lagoon; its warm, crystal clear and shallow waters...