Murcia Airport Parking
Unbeatable Value Airport Parking
Compare Parking Prices at Murcia Airport
checkBest price guarantee
checkCompare all parking operators
checkOver 4 million happy customers
checkOptions for all budgets
checkFree no-hassle cancellations


Useful information about airport parking at Murcia Airport
Murcia Airport's parking lot is conveniently situated a few meters from the terminal. It can be accessed in under a minute if you need to use it. It is the best choice for vacations, business outings, or picking up and dropping off guests. When making an online reservation, the parking lot offers discounts for extended stays.
Because the parking garages at the Murcia airport are close to the arrival and departure zones, parking there saves you a ton of time.
The parking spaces are close to the airport, and there is staff on duty around-the-clock that you can park and leave your cars there knowing they will be safe and secure.
Murcia Airport Parking
Address: Avda. de España nº101, 30154 Valladolises y Lo Jurado, Murcia, Región de Murcia, Spain
Phone: +34 913 211 000
The parking lots are developed and designed to give spaces for every passenger. Learn more about using the parking services at Murcia Airport. Customers may pay for parking quickly and conveniently thanks to the airport's payment options.
One parking lot, known as the General Parking at the Murcia Airport, offers a variety of facilities for the comfort of visitors and their families. When you reserve airport parking, you can benefit from several benefits, including the following:
You can quickly enter the parking lot from the departures area, saving you time and trouble.
Over 1,100 parking spaces are available for you at the General Parking. There are thirty (30) parking places for people with limited mobility and fourteen (14) parking spaces for motorcyclists.
Disabled drivers and passengers at the car park may use designated and reserved spaces for people with reduced mobility.
You have various payment options at the airport parking, including manual payment at the counter or mobile payment modes.
Enter your travel dates with the knowledge that the airport of Murcia offers excellent parking services. Choose to park at the terminal because there are no booking fees or cancellation costs.
Note: All parking rates quoted below are subject to change without notice.
Disabled Parking at Murcia Airport
Parking lots at the Murcia Airport feature spaces designated for drivers with disabilities. The terminal's General Parking lot has parking spaces for people with impairments.
Parking spaces that are easily accessible make traveling easier and more comfortable for everyone. Murcia Airport carefully considered passenger comfort and complied with the law regarding the rights of people with disabilities.
The passenger must register at the information desk at the terminal upon arrival and show all necessary travel documentation to take advantage of the free parking. By calling your airline before your trip, you can also make reservations for accessibility services at Murcia Airport, which comes after the parking services.
Short-Term Parking at Murcia Airport
Murcia Airport has short-term parking offerings for passengers who are being dropped off at the airport or picked up when they arrive.
General Parking is the name of the designated parking area at Murcia Airport that gives short-term parking.
Some amenities have been built to ensure your car parking is secure and practical. CCTV continuously monitors the parking. You can get to the passenger terminal quickly because it is close to the airport. At the counter, customers can pay manually or via a mobile device. There are numerous parking spaces with automatic pay terminals for payment.
Long-Term Parking at Murcia Airport
Long-term parking is also available at Murcia Airport's General Parking lot. You can remain longer because it provides effective service for the lowest cost.
Additionally, using the parking amenity at the airport is a terrific experience for people staying for longer than seven days on a trip or holiday.
As you stay at the parking location for longer days, the cost of official parking becomes more reasonable. At the lot, mobile payments are accepted.
Parking Rates
Parking fees at Murcia Airport's General Parking vary depending on where you park and how long you stay. You can make reservations online and receive discounts.
The following are the parking fees for the airport's general parking in Murcia:
Short-Term Parking
| | |
| --- | --- |
| TIME | RATE |
| 1st minute | € 0.026 per minute |
| 1-4 days | € 9.25 per day |
Long-Term Parking
| | |
| --- | --- |
| TIME | RATE |
| 5 days+ | € 7.40 per day |
There is no reservation option for airport parking. Before your journey, check the Aena website to see if the parking lot you want to use welcomes unreserved vehicles.
At Murcia Airport, reservations are unnecessary, and reservations without payment are also allowed. Also accepted are mobile payments. It is valuable and affordable for travelers who utilize airports.
Here is a quick guide to the Murcia Airport parking payment procedure:
Remember that you'll get discounts and privileges if you join the Aena Club.
You can reserve a room on the parking.aena.es website or through the app. To receive discounts on your bookings if you are an Aena Club member, use the Aena App.
Without the need to touch any buttons, the entry gate will automatically issue a parking ticket after scanning your license plate. Any of the open spots are available for parking.
When you arrive at the barrier of the reserved parking space, it will recognize your license plate number and connect it to your reservation. It's really that simple.
You can purchase your stay at the pay station, then go. Without needing to provide the ticket, the barrier will immediately open.
Ensure that your booking localizer and license plate are printed on your ticket when you pick it up.
Park your vehicle wherever is convenient for you.
Parking Tips at Murcia Airport
Here are some helpful hints for the traffic situation and directions for getting to the airport in Murcia from the city center:
Driving is effortless in Murcia. You can enter the city through convenient roadways from big cities like Madrid, Andalucia, Cartagena, and others.
You
only need to consider how to get to the city's most popular attractions, which draw tourists from as far away as Alicante, Valencia, and Almera. As a result, traffic jams frequently form on the A-7, especially on weekends.
Use maps and applications to find faster ways from the city to Murcia Airport.
Due to anticipated traffic congestion, the A-30 is the fastest route. It takes 21 minutes to go from the city center to the airport. Av must be traveled in the southwest. Maintain left to stay on General Primo de Rivera/N-340; keep left at the fork; then follow the signs for A-30/Cartagena and merge into A-30.
Then, proceed with RM-16 and A-30. The Murcia Airport is on the right as you exit the roundabout at the third exit.
Parking Operators at Murcia Airport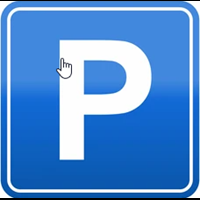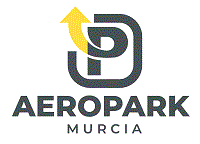 check
Flat Battery Jump Start
check
Vehicle Condition Check
place
Calle Manuel Ballester Boix, 10 Roldán Murcia 30709 | Show on Map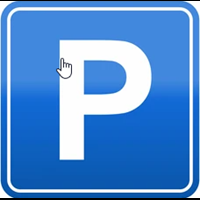 place
Crtra Covecira, 26, Valladolises Murcia 30154 | Show on Map
Car Parks at Murcia Airport
| Name | Address | Opening Hours | On Airport Grounds | |
| --- | --- | --- | --- | --- |
| Internacional Región de Murcia-Parking | 30154 Murcia (Murcia), Spain | - | close | |
| Calle Libertad | 30153 Murcia (Murcia), Spain | - | close | |
| Internacional Región de Murcia-Parking | 30154 Murcia (Murcia), Spain | Mon-Sun: 00:00 - 24:00 | close | |
Map of Car Parks at Murcia Airport Frequently Asked Questions - Murcia Airport Parking