Bus Transfers To and From Murcia Airport



Buses from Murcia Airport with Bus Routes and Times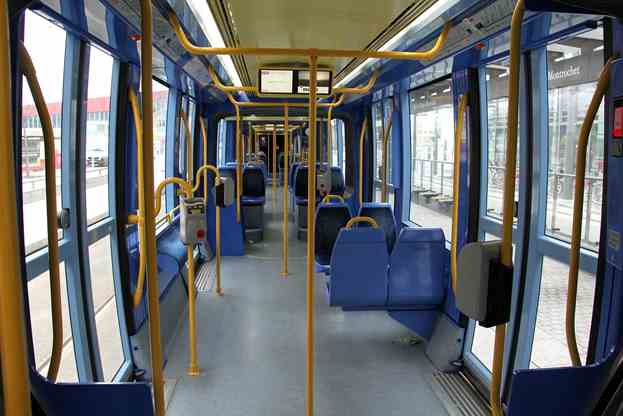 A regular bus service connects the airport with the transportation hub at Santiago de la Ribera, from where passengers can take buses to various towns and cities in the Murcia region and further afield in the rest of Spain.
Murcia San Javier Airport buses link with the city center of Murcia and the Santiago de la Ribera transportation hub at 4.30 pm and at 6.45 pm daily. Passengers will find the bus stop just outside the terminal.
Buses from Murcia San Javier Airport also connect with the town of Murcia via bus line 73, also known as the latbus special airport coach. Line 73 leaves Murcia town center at 1.00 pm, 3.15 pm and 5.30 pm every Monday, Friday and Saturday. Passengers pay EUR 7.00 for a one-way ticket and the journey takes 45 minutes. Line 73 buses from Murcia Airport leave 7 days a week at 5.45 pm, 7.15 pm and 10.45 pm.
At the transportation hub Santiago de la Ribera it is possible to find bus connections to Cartagena, Campoamor and Alicante, Madrid, Malaga and Barcelona for example.
Madrid buses take some six hours for the journey to Murcia, costing around EUR 25.00 per person for a one-way ticket. Barcelona buses require some nine hours for the trip to Murcia, costing around EUR 50.00 per person for a one-way ticket. Malaga buses cover the distance to Murcia in around six hours with a ticket costing approximately EUR 30.00 per person one-way.
Passengers for local towns Lorca, Aguilas and San Vicente del Raspeig are better off travelling via the commuter trains from Murcia del Carmen train station, as they are faster than the bus services from Santiago de la Ribera.
In Murcia at the bus station passengers can also board Alsa buses that belong to the national bus network. These buses link Murcia with Alicante and Valencia, while Murcia Airport buses with the operator Latbus link with towns like Corvera, Cartagena, Compoamar, Torreveija, Alcantarilla, Ceuti, Archena, Abaran and Cieza.
For greater freedom of travel Murcia's San Javier Airport offers several car hire companies that may work out a little more expensive than the bus, but provide passengers with freedom of movement and flexibility.
Murcia and the Costa Calida have much to offer. The famous vineyards and golf courses, the stunning coastline, historic towns and nature reserves are all far easier to reach with a hire car than a local bus, especially as the Latbus services are restricted to very few runs per day that may not coincide with individual flight times.
Passengers staying in airport hotels should enquire at the time of booking, if their airport hotel offers a free shuttle service to and from Murcia Airport.