Taxi Transfers To and From Murcia Airport
Find Unbeatable Value Taxi Transfers


Murcia Airport Taxis - Fares, Distances and Where to Find Them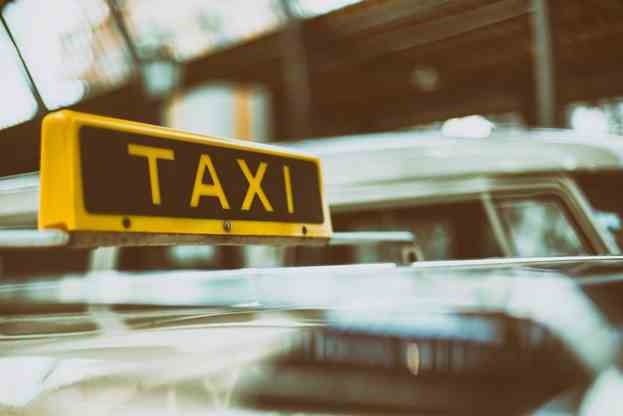 Murcia Airport taxis leave from just outside the arrivals zone at the passenger terminal and also connect with the Santiago de la Ribera transportation hub.
The fastest route into the town center of Murcia is via the AP-7 dual carriageway. The main taxi rank for the airport is located at the Santiago de la Ribera transportation hub and passengers ordering a taxi from this major taxi rank are liable for a surcharge of EUR 3.10, when requesting a pick-up from the airport.
However, there is usually a long line of operators for taxis Murcia Airport waiting outside Arrivals and it is only during peak travelling times in the summer that passengers might occasionally have to order a taxi from Santiago de la Ribera.
A supplement of EUR 0.35 is charged for each piece of luggage. Murcia Airport taxis will charge around EUR 55.00 for the ride to the center of Murcia and to the La Manga Club taxi passengers will pay around EUR 45.00. Taxis Murcia Airport fares to Cartagena will cost around EUR 40.00, while a journey to Alicante will cost around EUR 120.00 one way.
Direct shuttle services can be cheaper than regular airport taxis from Murcia San Javier Airport, but it pays to shop around for long-distance taxi transfers. The most popular destinations include resorts like Denia and Elche, Taverns, San Juan and Torreveija, Villamartin and Valencia.
A car saloon driver service with personal pickup from the airport for one passenger travelling to Denia for example will cost from EUR 239.00. In a luxury sedan the same journey with personal driver pick-up service will cost from EUR 372.50 on way.
The same car saloon service via private transfer taxis Murcia Airport will cost from EUR 61.00 one way to the center of Murcia, while the luxury upgrade will cost from EUR 97.00.
A single journey to the small Balsicas train station will cost around EUR 28.00 in a private taxi with up to four passengers, while a private minivan with six passengers on the same journey will cost around EUR 39.00 with low-cost shuttle services from Murcia Airport. These operators can also provide small minibuses that can transport 10 passengers at a cost of EUR 51.00 for the journey to Balsicas train station, which is located some 10 km from the airport. The journey takes around 20 minutes to complete.
Travelling to the Campoamor Golf Resort for example, taking one of the low-cost shuttle services, will cost from EUR 37.00 for a private taxi seating up to four passengers. A private minivan journey to the golf resort will cost from EUR 58.00 for six passengers. The journey time is around 25 minutes.
A trip to Cartagena will cost from EUR 37.00 in a private taxi seating four passengers and EUR 48.00 in a minivan seating 6 passengers. The trip takes 30 minutes to complete.
Travelling to Elche will take around 55 minutes and will cost four passengers in private low-cost shuttle taxis from Murcia Airport around EUR 86.00. A minivan with six passengers will cost around EUR 111.00 one way.
A journey to La Manga Golf Resort will cost EUR 44.00 for four passengers sharing a private taxi and EUR 60.00 for six passengers sharing a minivan. The trip takes around 35 minutes to complete.
Taxi fares to & from Murcia Airport (RMU)
| Book | Origin / Destination | Duration (Mins) | Distance | Up to 3 passengers | Up to 4 passengers | Up to 6 passengers | Up to 7 passengers | Up to 10 passengers | Up to 13 passengers | Up to 16 passengers | Up to 19 passengers |
| --- | --- | --- | --- | --- | --- | --- | --- | --- | --- | --- | --- |
| Book | Alicante Train Station | 70 | 105 KM | €206 | €164 | €273 | €194 | €248 | €284 | - | - |
| Book | Murcia Train Station | 25 | 25 KM | €52 | €58 | €104 | €94 | €135 | €144 | €144 | €153 |
| Book | Murcia | 22 | 30 KM | €56 | €59 | €104 | €94 | €135 | €144 | €144 | €153 |
| Book | Cartagena | 30 | 35 KM | €63 | €56 | €99 | €90 | €135 | €144 | €144 | €153 |
| Book | La Zenia | 55 | 40 KM | €111 | €111 | €182 | €164 | €236 | €269 | €269 | €281 |
| Book | Mil Palmeras | 40 | 50 KM | €82 | €82 | €141 | €118 | €135 | €144 | €144 | €153 |
| Book | Cabo Roig | 45 | 55 KM | €117 | €117 | €176 | €156 | - | - | €293 | €371 |
| Book | Playa Flamenca | 45 | 60 KM | €89 | €89 | €141 | €131 | €189 | €215 | €215 | €225 |
| Book | Orihuela | 60 | 62 KM | €122 | €122 | €191 | €167 | €236 | €269 | €269 | €281 |
| Book | Torrevieja | 60 | 80 KM | €149 | €138 | €195 | €183 | €236 | €269 | €269 | €281 |
| Book | Guardamar del Segura | 70 | 90 KM | €176 | €176 | €222 | €210 | €236 | €269 | €269 | €281 |
| Book | Alicante Airport | 90 | 100 KM | €206 | €206 | €303 | €245 | €323 | €344 | €344 | €386 |
| Book | Alicante | 100 | 105 KM | €206 | €206 | €303 | €264 | €404 | €401 | €428 | €449 |
| Book | Campello | 90 | 120 KM | €234 | €234 | €323 | €284 | €404 | €428 | €428 | €449 |
| Book | San Juan dAlacant | 80 | 120 KM | €225 | €225 | €320 | €273 | €404 | €428 | €428 | €449 |
| Book | Benidorm | 120 | 150 KM | €303 | €293 | €392 | €332 | €494 | €539 | €539 | €584 |
| Book | Villajoyosa | 120 | 160 KM | €303 | €312 | €372 | €342 | €494 | €539 | €539 | €584 |
| Book | Altea | 120 | 165 KM | €332 | €342 | €468 | €440 | €566 | €624 | €683 | - |
| Book | Calp | 150 | 170 KM | €332 | €332 | €434 | €381 | €513 | €558 | €558 | €605 |
| Book | Javea | 160 | 190 KM | €390 | €401 | €537 | €449 | €840 | €635 | €702 | €897 |
| Book | Moraira | 150 | 190 KM | €281 | €281 | €352 | €321 | - | - | - | - |
| Book | Denia | 180 | 200 KM | €312 | €312 | €375 | €344 | - | - | - | - |
| Book | Valencia Airport | 150 | 250 KM | €406 | €414 | €500 | €468 | - | - | - | - |
| Book | Malaga Airport | 240 | 410 KM | €710 | €710 | €1217 | €1099 | €1200 | €1234 | €1352 | €1437 |
Taxi Transfer Customer Reviews
Available Transfer Options