Train Transfers To and From Murcia Airport



Murcia Airport Train Transfers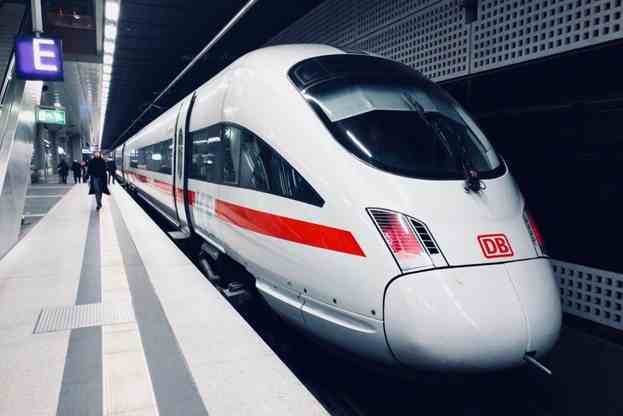 The San Javier Airport in Murcia does not have its own train station, but there is a main train station in the town, which connects with some of Spain's larger cities and the commuter towns of Aquila, San Vicente del Raspeig, Elche, Orihuela, Totana and Lorca.
From the train station passengers need to take either a taxi or a bus to connect to Murcia Airport. Once Corvera International Airport takes over commercial air traffic from San Javier, passengers will be able to take Murcia Airport trains from the airport's own railway station which will offer high speed AVE network trains to major cities in Spain. Trains from Murcia Corvera International Airport are also likely to cover some of the commuter towns and resorts, but at the time of writing this has not been confirmed.
Trains from Murcia Corvera International Airport will link the airport with the capital Madrid, with Alicante and Barcelona on high speed trains. The distance from Alicante to Murcia del Carmen train station in the centre of Murcia is 76 km, a journey that takes 1 hour and 20 minutes at the present time on the C-1 line, but with a fast train connection the journey time will be greatly shortened; passengers will be able to alight directly by the terminal at the new Corvera Airport.
At the moment passengers wishing to travel to Murcia Airport by train can use regional or commuter train services that are served by the three cercanias, namely three commuter train lines from the C-1, C-2 and C-3 network.
Passengers travelling from Lorca to Murcia will need to board the C-2 Line that also offers three daily trains to Aguilas. The journey takes 50 minutes from Lorca to Murcia del Carmen train station, from where passengers need to travel by taxi or bus to the airport. It takes 1 hour and 50 minutes to reach Murcia when starting from Aguilas on a commuter C-2 Line train.
The new theme park attraction that is currently being built near the town of Corvera is envisaged to bring 3 million tourists to the region in the first year of operation alone. Subsequent years are scheduled to attract around 5 million visitors to the Paramount Studios Hollywood inspired theme park, a considerable number of passengers who will require high speed train travel to take them to their chosen resorts and to other parts of the country. A Chinese consortium is in the process of planning several hotels, including a 5-star hotel, and other amenities, a business park and many apartments and villas that will be available on a self-catering basis.
House hunters are also currently targeting the area around the theme park and many of them will become semi-permanent and all-year-round residents in the near future - the increased passenger numbers will be reflected in the type of infrastructure that will grow around Murcia Corvera International Airport. Trains from Murcia Corvera Airport may one day link up with the major resorts along the Mediterranean coast.