MURCIA AIRPORT (RMU) INFORMATION
Origin
Airline
Flight no.
Scheduled
Est./Actual
Status
No flight arrivals were found at Murcia Airport.
Destination
Airline
Flight no.
Scheduled
Est./Actual
Status
No flight departures were found at Murcia Airport.
Car Hire at Murcia Airport
UNBEATABLE VALUE CAR RENTAL
Free Amendments | Free Cancellations | No Card Fees




Murcia Airport - All Information on Murcia Airport (RMU) Murcia Airport
Av. de España, 101, 30154 Lo Jurado, Murcia, Spain
phone +34 91 321 10 00
emailmurciainformacion@aena.es
emailrmuobjetosperdidos@aena.es (Lost+Found)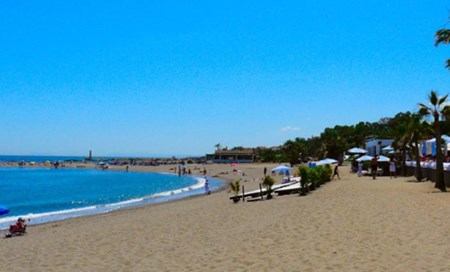 Murcia Airport, or Murcia-Corvera Airport as it is locally known, is operated by Aena, the Spanish Airport Authority, the airport is a gateway to the Murcia region and serves a large number of budget and charter airlines. The airport is close to the northern coastline of the Mar Menor, a favourite destination for beach-goers.
The brand new Murcia Corvera Airport replaces the former Murcia–San Javier Airport and will be used by all commercial aircraft. Bigger and far better equipped, this new Murcia Corvera Airport will take over custom from budget airlines like Easyjet and Ryanair, Jetairfly and Norwegian Air Shuttle, Iberia and Jet2.com, which up to now have been flying into San Javier Airport. Easyjet is still hoping that at least two of its aircraft will be permitted to continue to operate out of San Javier in addition to Corvera.
Arrivals, Departures and Airlines at Murcia Airport
Passengers arriving at Murcia's gateway have a number of onward travel options. At least ten Murcia Airport car rental providers offer car hire at competitive prices, among them Spanish as well as international operators. A convenient bus line links the airport with Santiago de la Ribera at 4.30 pm and 6.45 pm daily, offering onward travel to Murcia and Cartagena, Campoamor and Alicante from the transportation hub based at Santiago de la Ribera. A number of airport taxis are also available from the taxi rank.
On the ground floor, level 0, passengers have snack bars and restaurants available for refreshments and a meal before catching their flights, all of these facilities are located in the departure zone. There are no smoking areas designated in the new airport.
Murcia's Costa Calida has over the last few years won in popularity and become one of Spain's most visited holiday destinations. Corvera International Airport is located a mere 2 km distance from the town of Corvera. The distance between the two airports is just 19 km and with car rental it is also easy to reach Alicante Airport, a mere 80 km distance from Murcia Airport.
Located much further inland, the airport will have its own fast high speed train terminal that connects with the AVE rail network and will be the gateway for tourists visiting the Paramount Studio theme park set to open its doors to the public no later than spring 2015. The region also boasts Polaris World Golf resorts and much investment has gone into the Murcia region surrounding the new theme park and airport, with more hotels and amenities to follow over the next couple of years. Additional motorways have also helped to open up the region for tourism and commerce generally.
Parking at Murcia Airport
See options for parking services at Murcia Airport.
Hotels near Murcia Airport
There are a number of hotels to suit all budgets and requirements at or near Murcia Airport.
Additional Services and Amenities at Murcia Airport
At Murcia Airport you will find the usual array of bars and restaurants, airport lounges and shops.
Things to do in Murcia
There are a number of activities to suit all ages and interests in the region - see a selection of tourist activities in Murcia, Spain.
Services at Murcia Airport
Useful Information about Murcia Airport