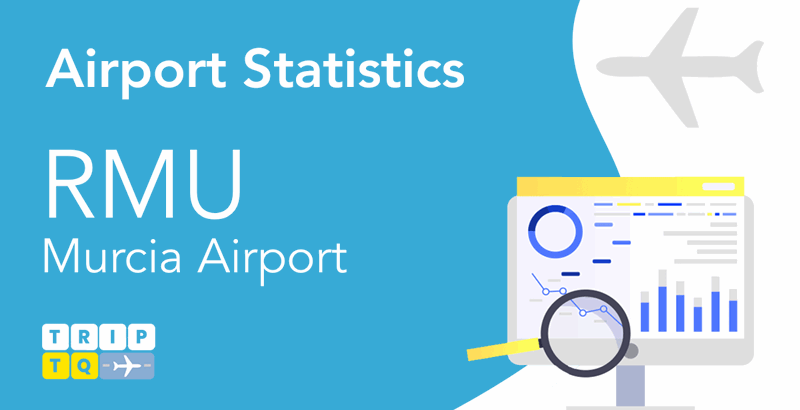 Murcia Airport Registers a Whopping 549% Spike in September 2023 Passenger Volume
In September 2023, Murcia Airport witnessed an impressive 549.36% increase in passenger numbers, totaling 111,457 passengers, compared to September 2020, which recorded only 17,164 passengers. This remarkable surge in traffic signals a significant rebound for the airport after a challenging period during the global pandemic. As airports worldwide navigate their recovery, exploring the successful resurgence of Murcia Airport offers valuable insights and strategies for similar hubs.
The Current State of Post-Pandemic Airports
Airports worldwide have been grappling with the repercussions of the global pandemic, which led to a substantial decrease in air travel. However, airports have gradually regained momentum as travel restrictions eased and vaccination rates increased. Murcia Airport's staggering increase in passenger traffic highlights the resilience and adaptability of airports in the face of adversity.
A Multitude of Factors Contributing to Murcia Airport's Recovery
One pivotal factor driving the revival of Murcia Airport is the region's abundant tourism opportunities. With its picturesque coastline and rich cultural heritage, Murcia has become an enticing destination for travelers seeking sun-soaked beaches, historical landmarks, and a taste of traditional Spanish cuisine. The allure of the region's attractions has undoubtedly played a significant role in enticing visitors back to this thriving airport hub.
Accessibility and Connectivity
The accessibility and connectivity offered by Murcia Airport have also contributed to its impressive recovery. The airport has significantly improved transportation links, making it easier for passengers to reach their desired destinations. Direct flights to major European cities and efficient ground transportation options have enhanced the airport's appeal and facilitated the influx of passengers.
Accommodations that Meet Diverse Needs
Another crucial factor fueling the surge in passenger traffic at Murcia Airport is the region's availability of diverse and high-quality accommodations. From luxurious resorts to charming boutique hotels and budget-friendly options, Murcia offers many accommodations to suit every traveler's preference and budget. These inviting establishments ensure visitors have comfortable and memorable stays, enhancing their overall travel experience.
Rebuilding Trust and Confidence
Building trust and confidence in air travel has been paramount during airport recovery. Murcia Airport has implemented rigorous safety measures and health protocols to ensure the well-being of passengers. By prioritizing cleanliness, enforcing social distancing, and adhering to comprehensive health guidelines, the airport has reassured travelers that their safety is paramount, making them more inclined to choose this hub for their journeys.
Collaborative Efforts with Airlines and Travel Operators
Murcia Airport's successful recovery can also be attributed to robust collaborations with airlines and travel operators. Working closely with these industry stakeholders has enabled the airport to establish attractive flight schedules, competitive fares, and enticing travel packages. By fostering strong partnerships, Murcia Airport has effectively positioned itself as an attractive choice for leisure and business travelers.
Investing in Infrastructure and Services
Murcia Airport's commitment to continuous improvement and expansion has undoubtedly played a role in its remarkable recovery. The airport has invested in upgrading infrastructure, enhancing facilities, and providing innovative services. These improvements improve the passenger experience and attract airlines to operate more flights, leading to increased connectivity and passenger numbers.
Murcia Airport's astounding surge in passenger volume in September 2023 demonstrates the resilience and potential for recovery that airports possess even after enduring challenging periods. Factors such as tourism opportunities, accessibility, accommodations, safety measures, collaborations, and infrastructure development have collectively contributed to the airport's success.
UNBEATABLE VALUE CAR RENTAL

FREE
Amendments,
FREE
Cancellations,
NO
card fees!

airport_shuttle Need Airport Transfers?
Useful Information about Murcia Airport